[lila mCcann - tHe goDDess]
How do you know you're a Lila fan?
you sing her songs on the bus.
you have stickers of her on your SUV car.
your mom starts asking if she is your best friend.
you say "You know you look like Lila?" to other country artist.
you saw her, your mouth open with water coming out.
you sing her song in the shower eventhough you can't sing.
you learn the sign language for spelling I Love Lila McCann.
you set your alarm clock to wake you up with her voice.
you cut and paste parts of her voice for the Startup and Shutdown in Windows 98.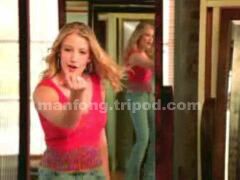 you started to lose weight by excercising while playing her cds.
you stop in the middle of brushing your teeth when you hear her song on radio.
you filled out all the questionaires where Lila was the other choice.
you dont mind sitting in the metal chair(hot from the sun, like frying pan) for 2 hours.
before you even got to the front line and you cant stop yelling out Lila...
you speak gibberish as Lila asks you a question.
you heard her voice and you start to dream.
you sing Come A Little Closer in your music class.
your science project was about how her voice can create world peace.
it is 100*F outside, hot enough to fry an egg and bacon and you still cant wait to get to her concert.
you dont mind been goofy and all singing CALC to your pet.
you trained your 2 hamsters to dance to Lila's new cd Complete.
you have a birthday cake send through the USP thinking she would get it in time.
you add a Lila bumper sticker you made to all your customers' bumper.
you met Britney Spears and acidentally called her Lila.
you started to called her Goddess Lila in your website.
you dress up Barbie with Lila outfits.
you dress up as Lila McCann or have your sister do the same on Halloween.
the phone rings, you pick up and say "Lila" to every call.
you dont leave home without your Lila McCann fanclub card.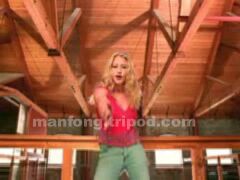 you have her cds appraised.
you asked an insurance agent you want CD insurance for the cds.
you put her extra Lila cds in the "Use Only in Emergency Kit".
you listen to her cd for hours and you're not deaf yet.
you sing along with Barney, the purple dinosaur, when he sings BOY.
you record her not released songs on radio from your friend's bathroom.
you played her cd backward and it keeps the mosquitoes away.
you keep her cds in the freezer.
the music stop in your Sunday Service and everybody see you singing Mighty Mighty Love on stage.
you start seeing Lila in every lady you date.

The most important part of been a Lila fan is...
...when you help out a fellow Lila fan in need.